Back in September at Yarndale, I rocked up to the John Arbon stand with my Dad and a small bump of raw Hebridean fleece to ask John if he would be able to work his magic and turn all my fleeces into yarn. After remarking on how it looked something like a merkin (eternal love for that word), he said yes!
Following on from the scourers, my clean fleece made its way down to the John Arbon Textiles mill in Devon ready to be transformed into tops and finally yarn. I want to extend a huge thank you to both John and Juliet for taking on this project and for their support over the past few months. They have been so patient, answering all my questions and helping to guide me through the process and I know the fleece is in good hands. I cannot wait to see it and trust me, you'll all hear about it when it lands!
From the start of the project I had decided a double-knit (DK) thickness would be a good weight to spin to—it's versatile enough to use for hats, scarves, mittens, cardigans and sweaters, but I also have a number of DK weight shawls which I adore. I'll let you know a little more about the skeins and yardage once I have it in my hands and know the information is absolutely correct.
My fleece should be working its way through John's amazing machines in the next couple of weeks and my second big announcement of the day is that I will be attending Edinburgh Yarn Festival (EYF) as an exhibitor and vendor with my yarn!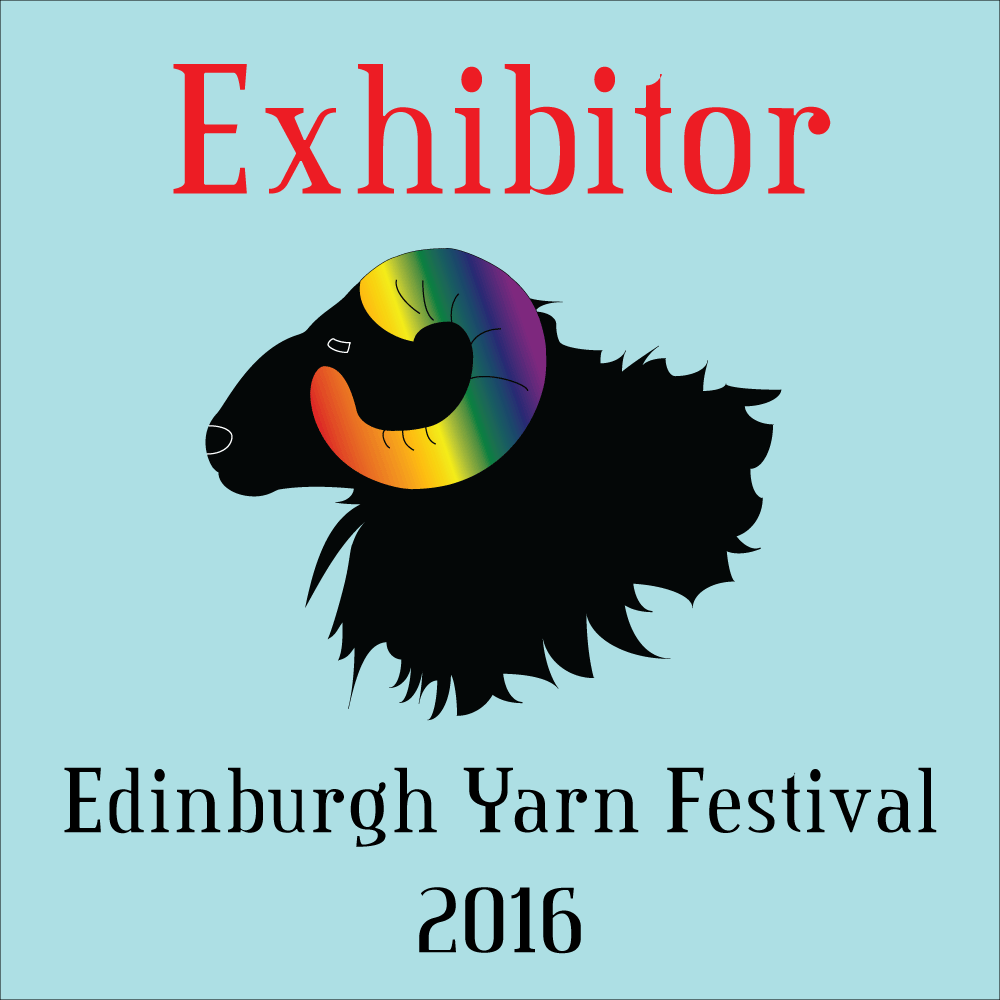 John is preparing a small batch ready for the event and this will be the first opportunity to get your hands on a skein. I will have a limited amount of stock and EYF will be the only place to purchase it until a second, larger batch arrives in a couple of months, when it will then be available to buy online through a dedicated website (more on that soon) and in-store at Loop, London.
Please don't worry if you are itching to get your hands on it but won't be at Edinburgh Yarn Festival—there is plenty to go round and I will be launching a newsletter in the next few days so you will be the first to get update information direct to your inbox.
If you are attending Edinburgh Yarn Festival please do stop by and say hello. Don't be shy as I would absolutely love to meet you, and I'm sharing a stand with Anna Maltz so you also have chance to meet her and all the penguins too. Mr K might also put an appearance in and I'm working on getting him to don his kilt for the event.
A big thank you to Mica and Jo for their patience and support helping to navigate me through my first show as a vendor. I can't wait to get there!
I'll be back in a few days with the final big announcement for now. The name of my yarn. Any ideas what it could be?
Photograph © John Arbon and used here with permission.